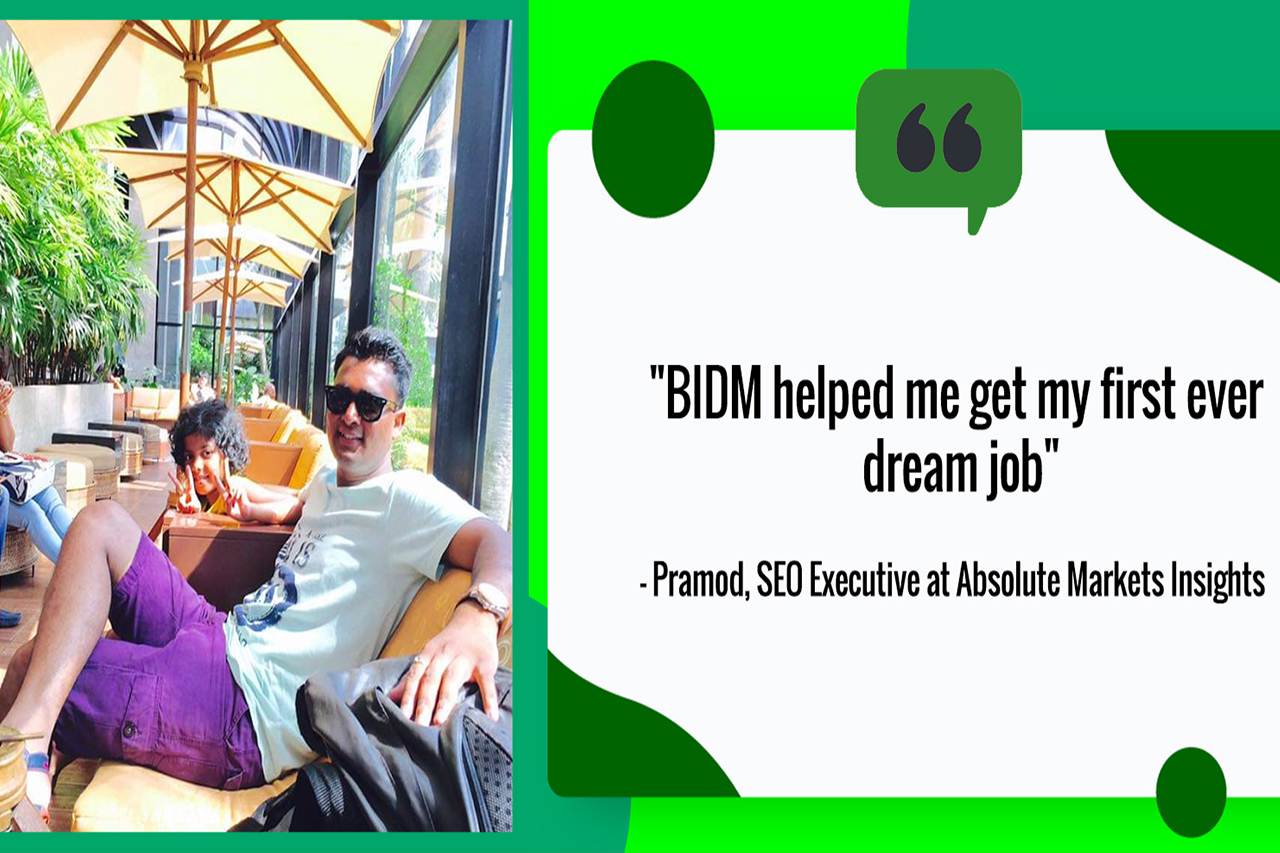 BIDM has an advanced curriculum. The training helped Pramod to mold my view or answers to the questions related to digital marketing. This institute has enhanced the way of teaching.They focus on real time projects giving us the opportunties to explore the knowledge of Digital Marketing.BIDM has provide Pramod with numerous perks to gain experience, develop skills, make connections, strengthen their resumes, learn about a field, and assess the interest and abilities. This allows to facilitate a positive future. The purpose of BIDM is to facilitate student learning new things outside the classroom.
The Advanced Diploma in Digital Marketing can be described as a course that is exploring several aspects of the new digital marketing environment.BIDM aids in building a great future by pursuing his/her Dream job.This Institue provides great integrated digital marketing course which is truly a complete package of digital marketing who wants to make a career in Digital Marketing.
The learning in BIDM has been fairly extensive but concentrates a good amount of its time about concepts and theory, which has a drill-down on analytics and marketing channels.BIDM has helped Pramod to find his Dream Job.Without doubting for a second Pramod would like to suggest everyone to join BIDM.
Thses are words from Pramod, SEO Executive at Absolute Markets Insights
Join Now
BIDM is best place to learn and explore new skills with awesome faculty.BIDM help you to get the best carrer for your life . Personal attention is given to every student.Proper guidance on placements and important etiquette.Helps you to find your dream job .